Moving your piano safely and, above all, transporting it safely
Moving company Verhuisgoedkoop.nu helps you with the affordable piano moving and storage services.
Whether you want to move a concert grand piano to a new location, a small piano to your next home, or an organ from a church building, we're here to help. Pianos and organs are heavy, but also very delicate instruments, and require extreme care when moving to ensure that they continue to make beautiful music for years to come. To ensure the safety of your instrument during the move, it is best to call in an experienced mover. Find the best professional piano movers near you!
Should I hire a Piano mover?
Our piano movers specialize in safely moving large, heavy and expensive pianos & organs with special equipment, dolly's and harnesses. Piano movers have undergone specialized training and know how to properly secure, transport and set up the instrument with care and precision. They must be qualified to move the piano out of a home, apartment or business and maneuver safely over stairs. In addition, interstate piano movers (move from state to state) must have the proper license to be able to do nationwide moves across state lines. In short, this is not the time to get help from friends and try to force this heavy move. Even if you waited until the last minute, our movers can help you as soon as possible! Your piano can be a priceless antique piano that has been passed down by the family for generations, or you own a beautiful walnut Steinway grand piano that is worth almost six figures. Whatever kind of piano you own, it's probably a treasured object that you want to preserve and protect. Moving a piano is nerve-wracking for any piano owner – an accident can spell disaster for your beloved instrument. When transporting these behemoths, it is essential to have the proper tools and training to ensure that the piano remains intact and that no one is injured. While some owners may want to move the piano themselves, it's smart to hire a professional moving company to do the work for you. Piano movers have specialized knowledge and know the right treatment techniques to make disassembly, transport and set-up run smoothly. They also have the equipment (i.e. dollies, blankets and straps), to ensure that no one bumps their back during the move.
How much does it cost to move a Piano?
The average cost to move a piano is between € 400 and € 600. Count on an extra €100 for baby wings and an extra €150 for wings. The final cost depends on several factors: the type of piano, the age, whether there are stairs and the distance over which the piano is transported. Pianos range from 200 kilos of straight pianos to 800 kilos of grand pianos. The heavier the piece, the more complicated, and therefore more expensive the move. For a regular piano, it can actually be cheaper to move than you might expect. The age of a piano also plays a role in the removal costs. An antique piano is more fragile than a more recent model and requires more attention to the way the piano is disassembled, packaged and reassembled. Because it's difficult to move a piano up or down a flight of stairs, movers usually charge an extra fee for each staircase they encounter. Finally, the distance plays an important role in the total moving costs. A move within the city or locally costs much less than a move outside the state. Professional Piano Moving Service
Find a full-service piano mover to move your piano or organ safely.
Does the piano need to be disassembled before the move? Most pianos do not need to be taken apart, but if you are moving a baby or concert grand piano, it is necessary that you take it apart first. Talk to a professional piano mover to better understand the proper techniques for disassembling these giant instruments. They will carefully remove the lid of the piano, pedals, winch, music rack and legs and pack them separately to prevent these parts from coming loose during the move. Is there special moving equipment for pianos? Although many pianos are on small wheels, you never want to try to roll the piano on them. Due to the weight that rests on each wheel, these wheels can dig into your hardwood floor or damage your carpet. Piano movers are equipped with a piano dolly that transports your piano safely without leaving streaks. Plus, they have the padding and blankets to safely pack your instrument for the journey ahead.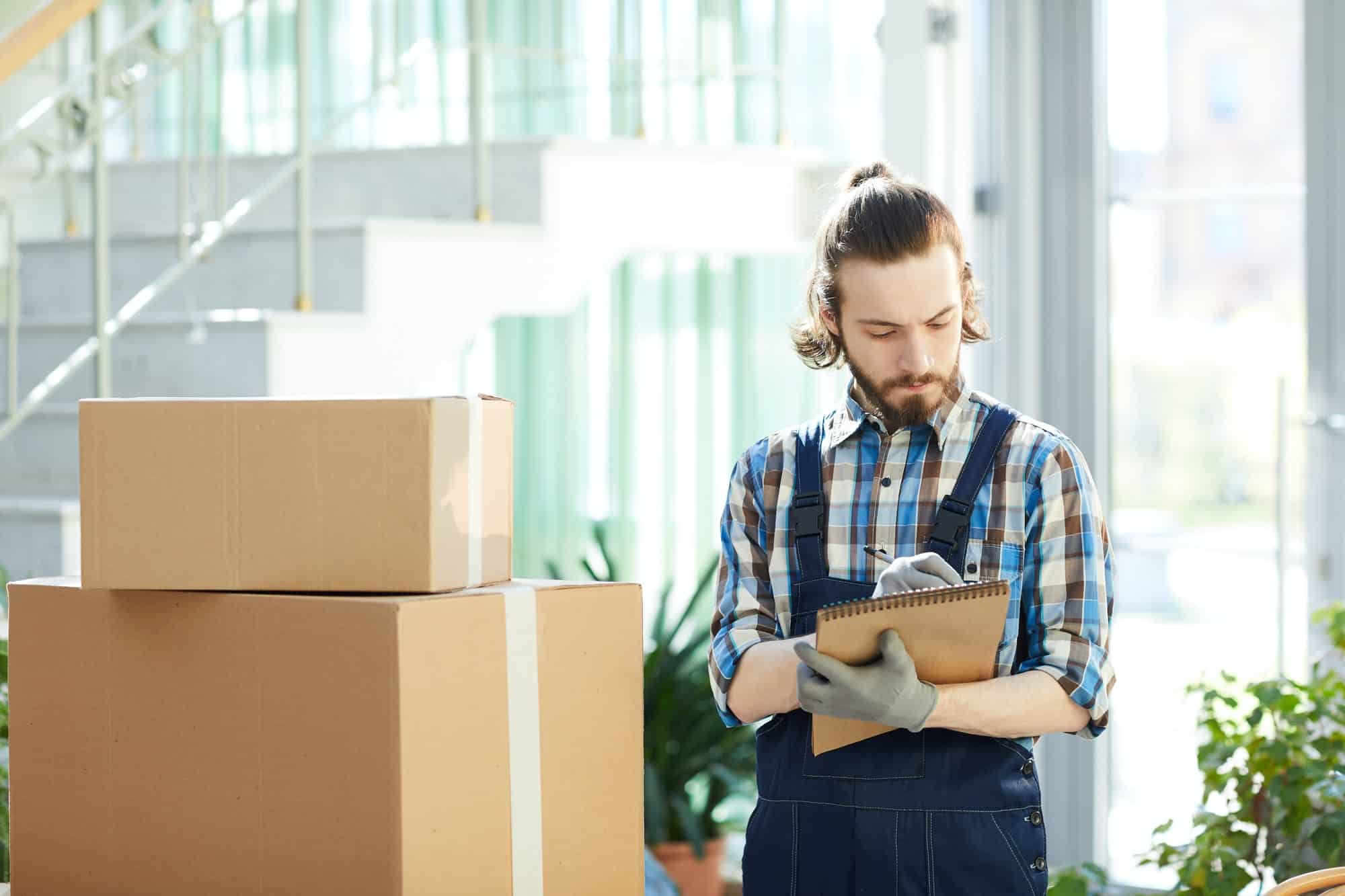 Is moving an organ the same as moving a piano?
From pianos to organs, no instrument is too big for a professional mover. Great Guys Moving helps you find reliable piano and organ movers with a valid license and insurance. These movers take the time to take your piano apart, pack it carefully, transport it to the truck, and secure it for transportation. Once you arrive at your destination, they will reassemble your piano so it's ready to be tuned.
Need piano storage?
If your house is being renovated, or you do not have space for your piano, you can go to Great Guys for piano storage. Several moving and storage companies offer conditioned storage spaces, ideal for safely storing your instrument when you are not using it.
Local Piano Movers
Moving your piano is easy with a local piano mover. We let you search for piano movers near you for a cheap, short distance move.
Long Distance Piano Movers
If you want to move a piano across the country, moving company can help Verhuisgoedkoop.nu! Several long-distance moving companies specialize in moving pianos and can easily transport your piano as part of your residential move, or as a separate stand-alone small move.
Piano Assembly
Once your piano has arrived safely at its destination, the moving team will get to work reassembling the piano, right where you want it. Once your piano is in place, it's ready to be tuned and start playing again.
To find reliable piano movers in your area, call Moving Company Verhuisgoedkoop.nu today! We make it easy to find legitimate moving companies at a low price.
How do I find a Piano mover near me?
Finding a reliable professional in your area to transport your piano is important. Rates, regulations, licenses, and insurance vary from state to state and from city to city. To find a licensed mover near you, click here to get started.